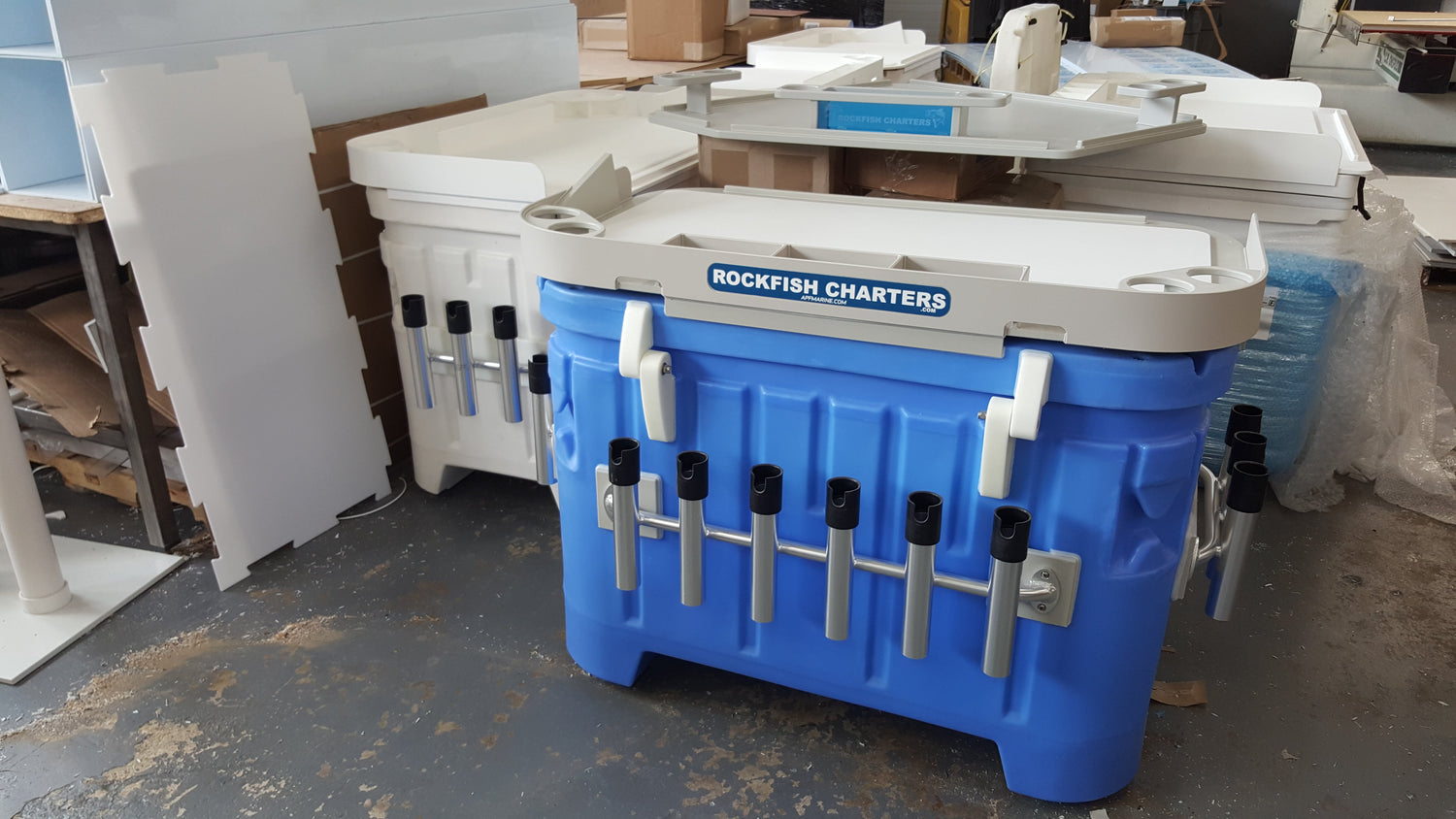 Killer Cooler
As a cornerstone tool in the arsenal, Killer Coolers serve as the command hub of your deck. Equip your crew with the essential tools to land monsters and bring them home. Designed for complete customization, Killer Coolers are robustly constructed to meet any requirement and endure the toughest ocean conditions.
Contact us to learn more!
What people are saying:
Garry P

"Incredible! I purchased my cutting board 6 years ago, and it's still going strong! In my opinion, it's as close to indestructible as you can get."

Anthony G

"I've been fishing the canyons for many years. Initially, I was skeptical about the construction without screws, but I absolutely fell in love with the welds. There's no maintenance required, and the cooler still looks like it's brand new. It's the best purchase I've made for my Viking!"

Larry R

"I rarely write reviews, but my experience with APF compelled me to share my experience. The turnaround time for a 100% custom piece was astonishing, and the build quality is absolutely f****** bullet-proof! I'm fed
up with purchasing s*** products that I have to replace year after year. With
this item, I don't foresee needing a replacement in my lifetime. I'm thrilled
that they are committed to manufacturing in the United States."